"As a kid, I read a lot of science fiction. But instead of reading technical, hard-science writers like Isaac Asimov, I was interested in Harry Harrison and a fantastic, surreal approach to the genre. I grew up on it."
-- George Lucas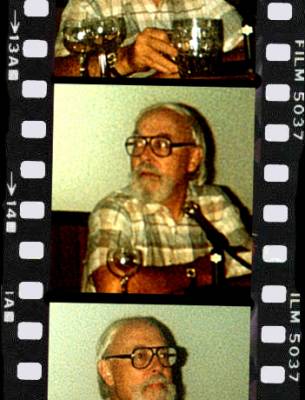 Films to Come
A 1969 article by Harry on the then future of SF movies.
Harry's Favourite SF Film
No, it's not Battlefield Earth...
Foreword to Future Tense
Harry's introduction to John Brosnan's 1978 seminal book on SF Movies.
"Look What They've Done to My Book, Ma..."
Transcribed from Conspiracy '87: The World Science Fiction Convention - Harry discusses his experiences at the business end of the movies.
Harry's Unproduced Screenplays

See also: